Should I Join a Clinical Trial for Non-Hodgkin's lymphoma?
Non-Hodgkin's lymphoma (NHL) is one of the main types of lymphoma. It affects the immune system, and it starts with the proliferation of white blood cells in the immune system by mutating. However, the exact cause of this disease is unknown.
NHL includes many different types of lymphoma that all share some of the same characteristics. Generally, it develops in lymph nodes, stomach, small intestine, bone marrow, lymph tissue, lymph nodes, and skin. Lymphoma cells can be seen in all body parts or a single area.
NHL occurs when mature B, T, and NK lymph cells in the lymphatic system mutate and grow uncontrollably. However, the most common type of NHL is B-cell lymphoma. If NHL is not treated, cancerous cells replace normal white cells, and the immune system cannot provide adequate protection against infection.
What Are Clinical Trials?
Clinical trials evaluate the latest, promising treatments to diagnose, prevent, or treat diseases such as cancer. Doctors use clinical trials to find and ensure treatments improve the quality of life in cancer patients. Clinical trials advance the field for the future by finding better alternatives to standard treatments, often with less side effects.
Every treatment currently used for cancer had to go through 10-15 years of clinical trials before they became adopted as standard treatments. Enrolling in clinical trials allows patients to receive the most cutting-edge care, with technology and treatments that won't be publicly available for years.
The goal of all cancer clinical trials is to find better treatments for patients. Clinical trial participants have a team of doctors and nurses dedicated specifically to your care and treatment. Every aspect of your health treatment will be closely monitored and analyzed, to understand every effect of the new drug being used. Even after the trial is completed, the doctors and researchers will continue to monitor your condition with periodic check-ups even years later. In some cases, patients can keep taking the research drug.
How Can I Find an NHL Clinical Trial?
Most NHL clinical trials utilize new targeted therapies and immunotherapies. If the treatment is proven to be safe and effective at treating the patients, then the FDA will approve it after sufficient testing and results.
There are approximately 869 active lymphoma clinical trials that are enrolling lymphoma patients in the United States according to Clinicaltrials.gov. This is the official government website listing clinical trials. Although a great resource to find trials, it can be difficult for patients to navigate and understand the medical terminology used to describe the specifics of each trial.
Am I a Good Candidate?
All NHL patients should consider joining a clinical trial, but not everyone will be eligible for their desired trial. Being a good candidate is a broad term considering there are so many clinical trials available, and the eligibility criteria is unique for each one. However, there are trials available for patients with any stage or subtype of NHL. In fact, some patients who find success in a clinical trial, may enroll in another one after the first is completed.
The list of inclusion and exclusion criteria is extensive to create the safest environment possible for the new drug or therapy and get accurate results on its efficacy and safety. Some of the criteria for clinical trials can include:
Gender, race, age
Stage of NHL
Subtype of disease
Previous treatments
Biomarker testing results
After finding the clinical trial that is right for the patient, before enrollment begins, they will undergo screening tests to determine if they are eligible. These tests include imaging tests, labs, physical exams, etc.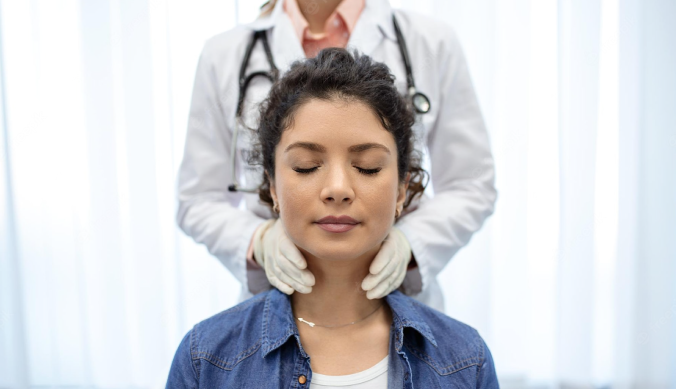 How Can Massive Bio Help Me?
Get started and explore lymphoma clinical trials that are right for you. Massive Bio's free Synergy-AI platform uses over 170 clinical algorithms to match lymphoma patients to clinical trials that are right for you and close to home. You are also pre-screened for your matching trials to determine eligibility without needing to travel to the clinical trial site. Massive Bio can help get additional testing if it is needed to determine clinical trial eligibility.
Massive Bio specializes in finding clinical trials for lymphoma patients who have had genomic testing, as well as other testing such as genetic testing, solid tumor testing, and Next Generation Sequencing (NGS) testing. If you have been diagnosed with lymphoma and have a specific mutation, we are well-equipped to help you today. Many clinical trials are studying targeted therapies that are designed for specific cancer types. Massive Bio's mission is to provide equal access to cutting edge treatments in clinical trials for cancer patients, regardless of their location, diagnosis, or ability to pay.
Questions to Ask Your Doctor
Below are some of the questions you should consider asking your doctor if you are considering a clinical trial for NHL. Every patient should at least the start the conversation about a clinical trial and doctors or services like Massive Bio can help understand the intended benefits and your eligibility.
What is the treatment you're studying?
How might it help my NHL?
What kinds of tests will I need?
Who will pay for my tests and treatments?
How long will the clinical trial last?
How often will I have to go to the hospital or clinic?
Who will care for me during the trial?
How will the researchers know if the treatment is working?
What kinds of side effects might it cause?
What should I do if I experience side effects?
Who can I call during the study if I have any questions or problems?
Sources: